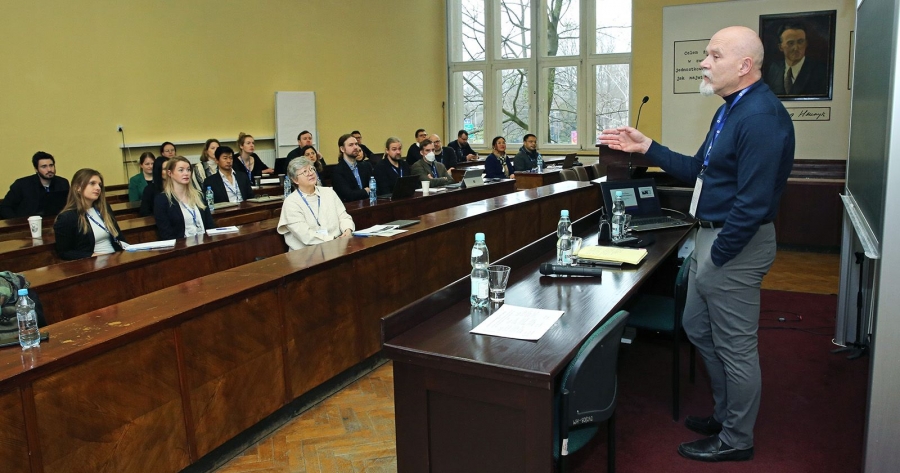 On March 30-31, the Institute of Sociology will host an important academic event of international scope - the 18th New Institutionalism Workshop (NIW).
NIW is an event that has brought together scholars from various disciplines, countries, and academic traditions for over 18 years to explore the theoretical and empirical frontiers of contemporary institutional research. For years, the NIW has gathered researchers focused on the perspective of new institutionalism, including sociologists and economists. Each year the workshop is organized by a different university. In previous years, they were organized in Madrid, Uppsala and Milan. The originators of the NIW are researchers gathered around the New Institutionalism Network - prof. Renate Meyer (Wien University), Georg Krücken (University of Kassel) and Peter Walgenbach (Friedrich Schiller University of Jena).
The NIW organized in Toruń maintains two main traditions of this initiative:
The workshop is designed as an open forum, meeting and conversation space to share innovative research ideas and approaches on new institutionalism.
Among the accepted papers there are not only advanced papers presenting research results, but also works at an early stage.
During the 18th NIW, there will be a total of 14 sessions in which dozens of researchers will present their work, including from Japan, the Netherlands, Germany, the United States and Switzerland representing various disciplines of social sciences - primarily organization studies, communication studies and sociology. There will be a panel discussion at the end of the workshop. "Grand challenges - AI and Institutions", with the participation of researchers from Wien University, University of South-Eastern Norway and University of Lucerne.
Special guests of the workshop will be prof. Roy Suddaby and Prof. Mikolaj Pawlak. The opening lecture will be given by prof. Roy Suddaby, renowned researcher of organization theory and institutional change. His research has contributed to understanding the key role of symbolic resources - legitimacy, authenticity, identity and history - in the processes of change and innovation in enterprises. He is currently associated with three universities - the University of Victoria in Canada, Washington State University, USA and the University of Liverpool, UK.
In the opening session of the second day of the conference, a lecture will be given by prof. Mikołaj Pawlak, who deals with migration studies, and has recently been actively developing a new field of sociological research - failure studies. He is a co-editor of "Routledge International Handbook of Failure", a book that institutionalizes failure studies as a new area of critical research. He works at Warsaw University, where he heads the Department of Sociology of Norms, Deviance and Social Control. He is also vice-president of the Polish Sociological Association.
The 18th New Institutionalism Workshop is organized by the Institute of Sociology (Faculty of Philosophy and Social Sciences). The event is open to presenters and invited guests. The initiator of the event and the chairman of the organizing committee is Dr. Joanna Szalacha-Jarmużek, who is supported by Dr. hab. Dominik Antonowicz, prof. NCU, dr hab. Arkadiusz Karwacki, prof. NCU and Dean of Faculty dr hab. Radoslaw Sojak, prof. NCU. The NIW organization received financial support from IDUB (Emerging Field "Old and New Institutions").
Event website – www.niw.umk.pl